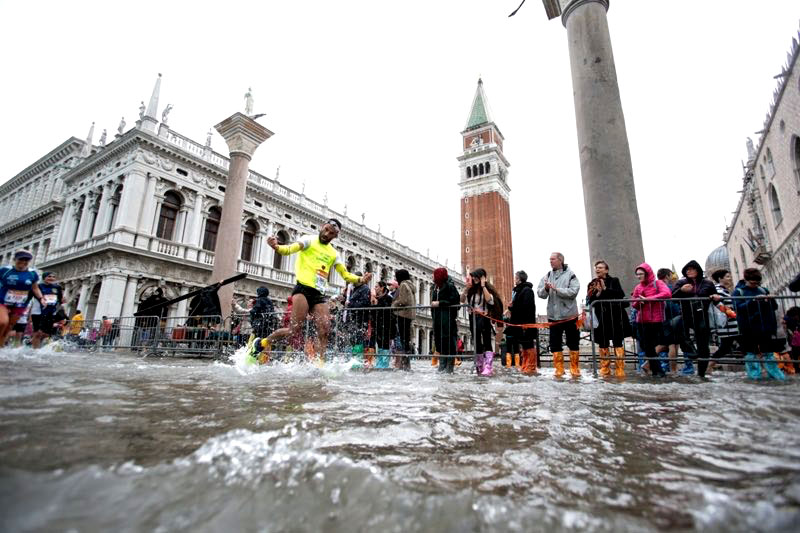 (EN): One month till 34th Huawei Venicemarathon
Sunday, October 27, runners will run the 34th edition of Venicemarathon, from Stra to Riva Sette Martiri, and the 6th edition of Venicemarathon 10K from San Giuliano Park in Mestre to Riva Sette Martiri. Over 11,000 participants are already entered.
Venicemarathon month has just started. For Venice and its territory Huawei Venicemarathon it is not just a marathon, but a real kermess of events and of initiatives that coin turn, for a whole month, all the Venetian area and further.
(FI): Paras tapa nähdä Venetsiaa on lähteä Venetsian maratonille
Sunnuntaina 27. lokakuuta järjestetään 34. Venetsian maraton. Vain juoksijat tietävät, että paras tapa olla turisti ja nähdä uusia paikkoja on juoksemalla. Jos et vielä ole kokenut Venetsiaa, niin nyt on korkea aika lähteä Venetsian maratonille turreilemaan. Silmää kiehtovat kanaalit ja gondolit hurmaavat kenet tahansa tässä romanttisessa paalujen päälle rakennetussa historiallisessa kaupungissa!