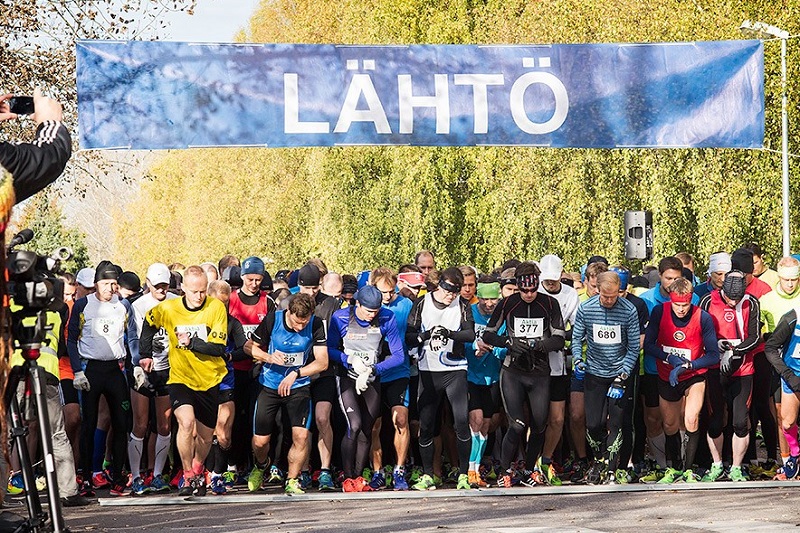 (EN): Marathon Celebrations – 50th anniversary of Vantaa Marathon
Tikkurila will be filled with running enthusiasts when the Vantaa Marathon takes place on Saturday, October 12, 2019. The event is held at the Tikkurila Sports Hall and the Swimming Hall. The Vantaa Marathon is one of the largest and most traditional marathon events in Finland. This year, Vantaa Marahon is also celebrating its 50th anniversary. The first marathon was run in 1969 in Korso but the event was moved to Tikkurila in 1994, where it has been held ever since. At that time also the organisation of the event was handed over to three local clubs – Kenttäurheilijat-58, Korson Kunto ja Vantaan Salamat – who to this day run the event. The name was also changed to Vantaa Marathon.
(FI): Maratonjuhlaa Vantaalla – Vantaan Maraton 50 vuotta
Tikkurilassa tapahtuu taas, kun Vantaan Maraton juostaan lauantaina 12. lokakuuta 2019. Kilpailukeskuksena toimii tänäkin vuonna Tikkurilanurheilutalo ja uimahalli.
Vantaan Maraton on yksi Suomen suurimmista ja perinteikkäimmistä maratontapahtumista. Tänä vuonna Vantaan Marahon täyttää myös pyöreät 50 vuotta. Tiesitkö, että ensimmäinen maraton juostiin vuonna 1969 Korsossa? Tapahtuma päätettiin siirtää Tikkurilaan vuonna 1994, jolloin myös järjestelyvastuu siirtyi Vantaan Seurayhtymälle (Kenttäurheilijat-58, Korson Kunto ja Vantaan Salamat). Myös nimi muutettiin Vantaan Maratoniksi.