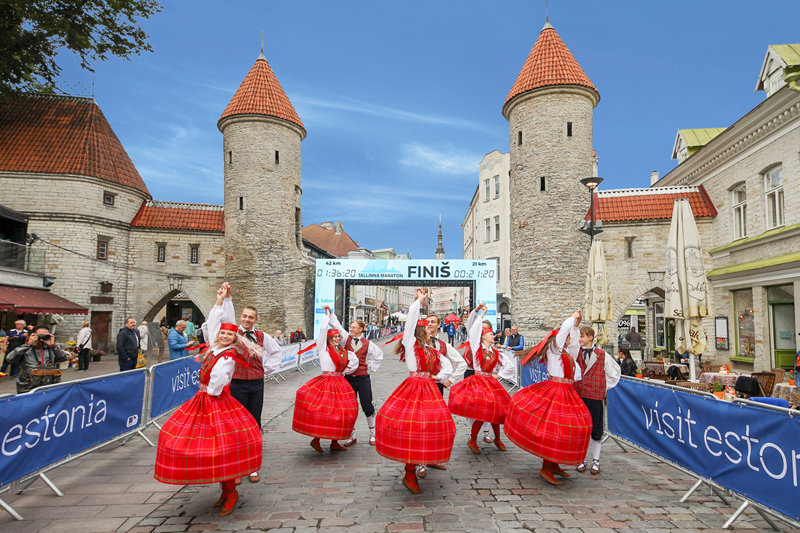 (EN): Tallinn Marathon Jubilee Celebrations 2019
Tallinn Marathon 2019 – This year sees the event celebrate their Jubilee year, with medals and marathon shirts decorated with the Estonian national tree, oak leaf symbols which stands for victory!
To the birthday bash are heartily invited all recreational athletes that have participated in the event throughout the years as well as those just getting started. There are running and walking distances suited to every fitness level and medals handed out to participants will indeed be worthy of the anniversary.
(FI): 30 vuotta ensimmäisestä Tallinnan maratonista
Viime vuonna Tallinnan Maratonilla juhlittiin 100-vuotiasta Viroa. Tänäkin vuonna on syytä juhlaan, sillä on kulunut 30 vuotta siitä, kun tapahtuma järjestettiin ensimmäisen kerran. Silloin 1. heinäkuuta 1989 järjestetylle Tallinnan Maratonille osallistui noin 100 juoksijaa.
Nyt osallistujaluvut ovat jo ihan toiset! Tänä vuonna 6.-8. syyskuuta järjestettävään tapahtumaan odotetaan yli 20 000 osallistujaa.